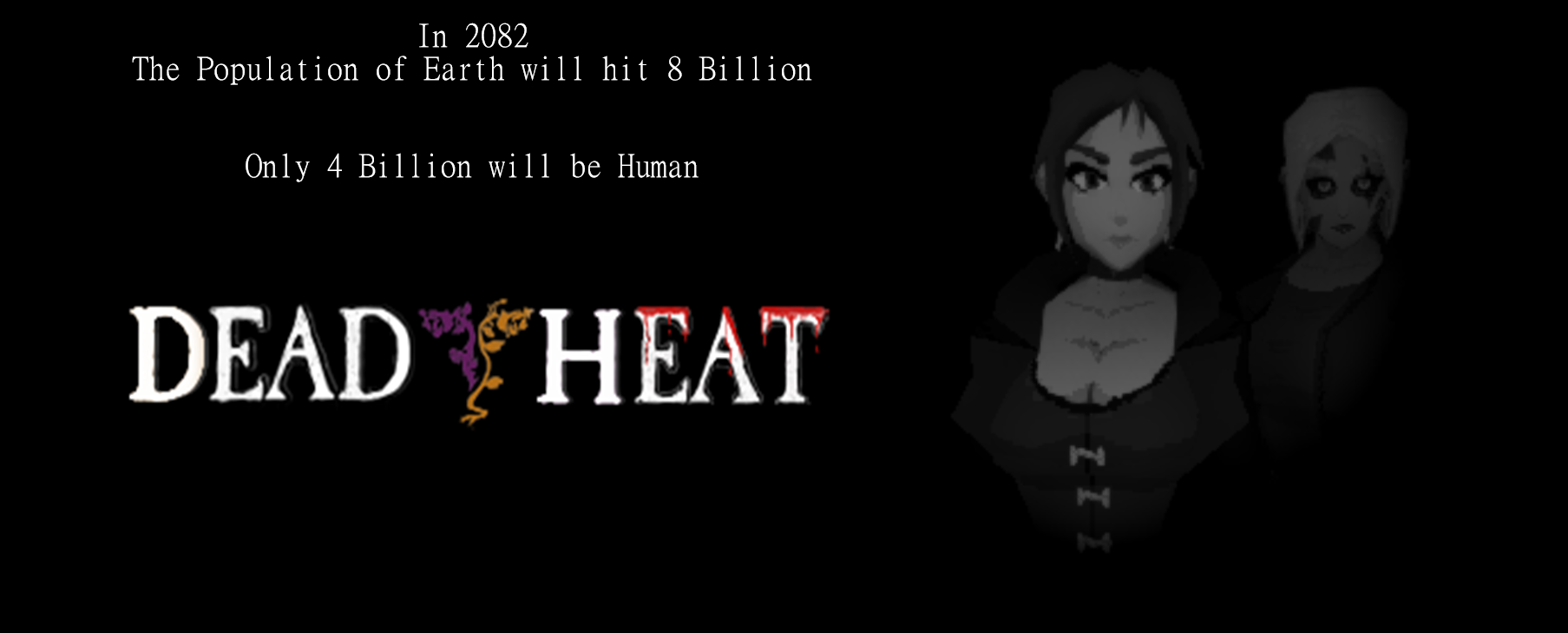 Dead Heat
Hello everyone! Welcome to our end of week devlog for Dead Heat.
This week will be a short one. We have been working on finishing up the larger objects and furniture in Sonja's Apartment and planning out a new feature for the full game in the process.
The interior is now almost complete, with all furniture modelled, textured and placed. You've seen the bathroom, kitchen and living spaces before in previous devlogs, so this time I want to focus on the Bedrooms of Sonja and Lilith.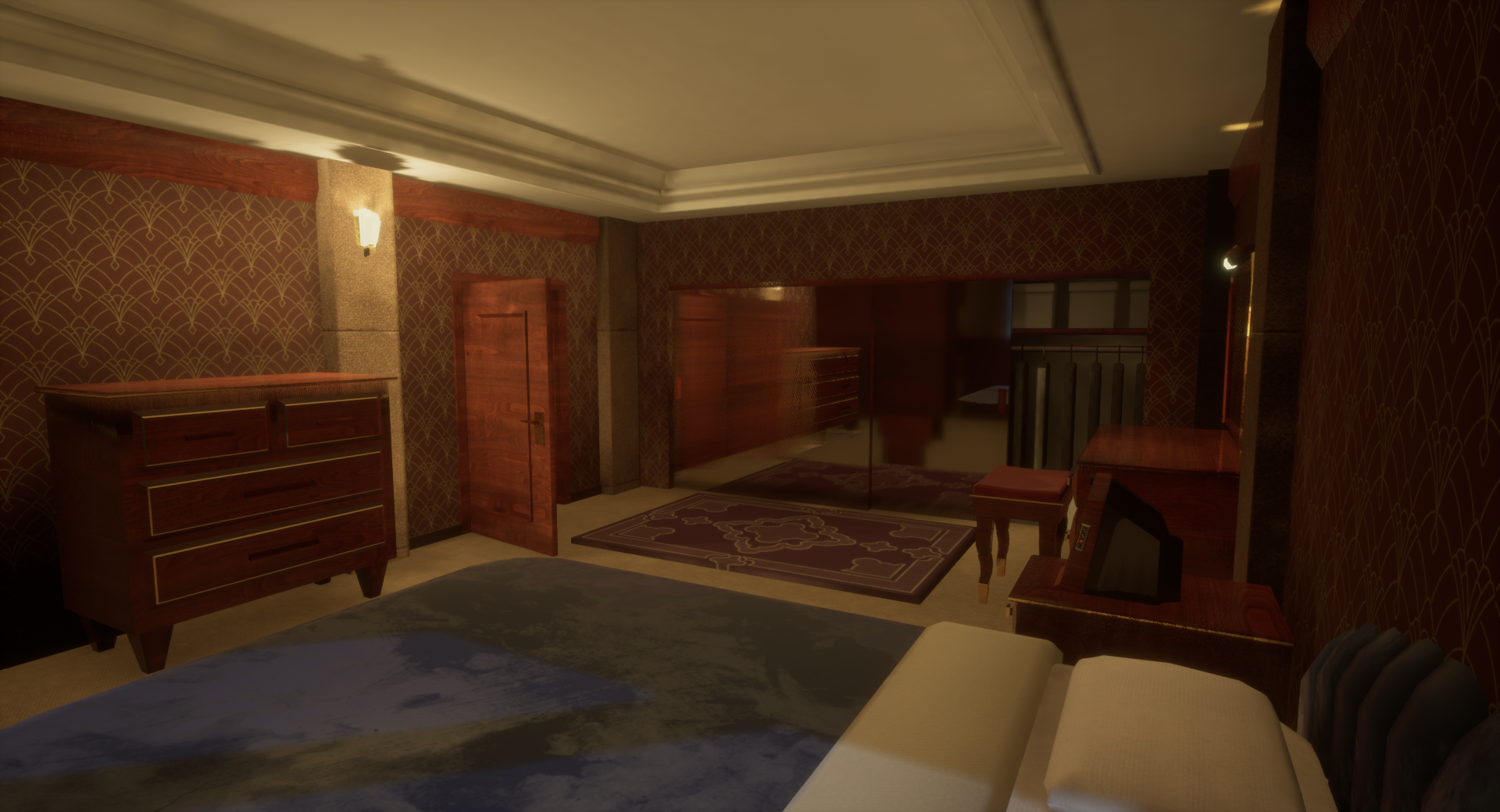 Sonja's Bedroom is probably my favourite room in the apartment, since it captures the quiet feeling and warm aesthetic I want for not just the apartment, but also for most interior locations in Dead Heat. One of the best things about Level Design is getting to create locations that you would want to live in.
Down the hall from Sonja's room is Lilith's room and a spare room for storage. You won't be seeing much of it for now.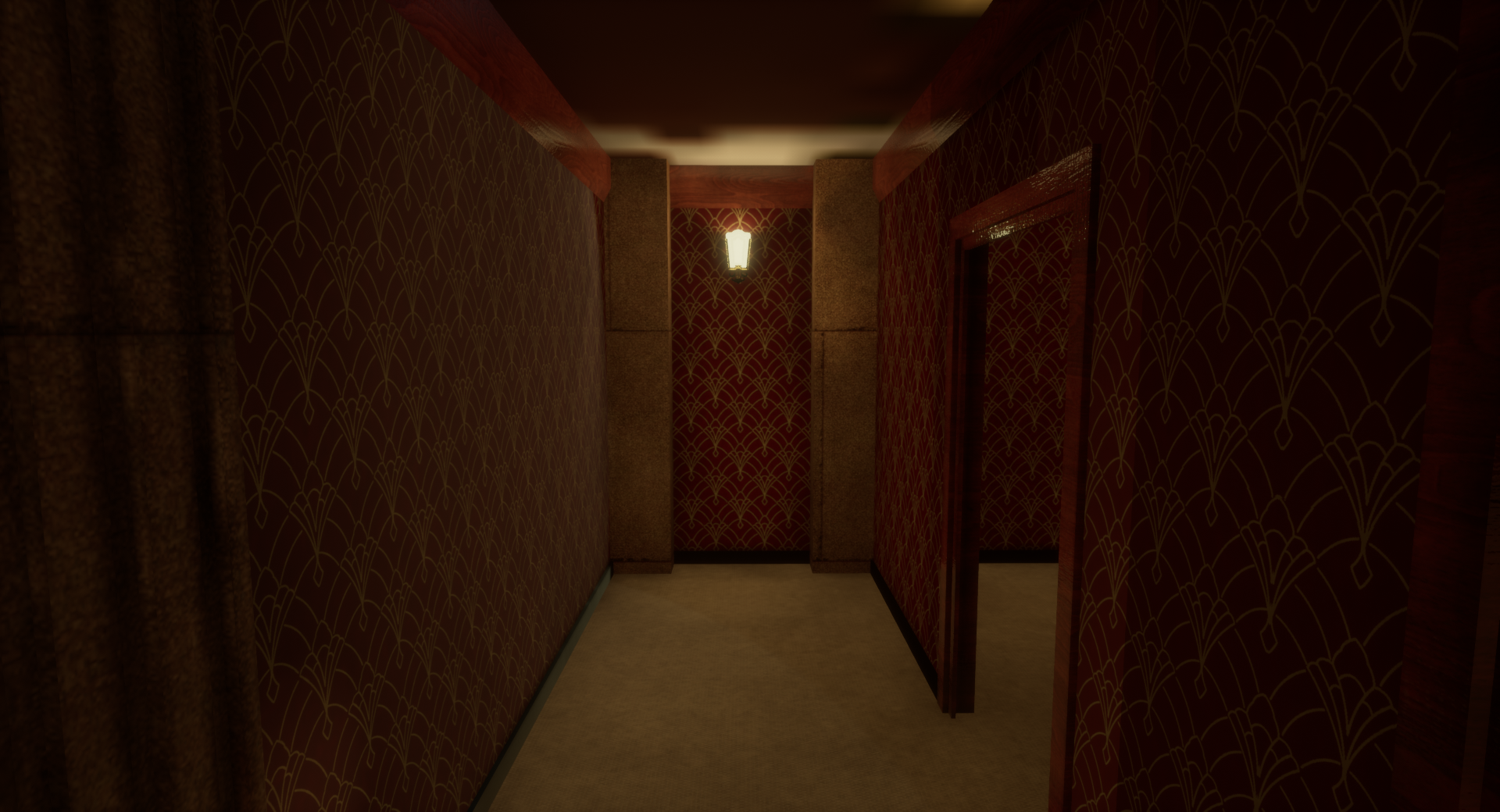 Lilith's room has most of the same furniture as Sonja's room, since it was originally a guest bedroom. We will be adding more detail and clutter to match Lilith's personality.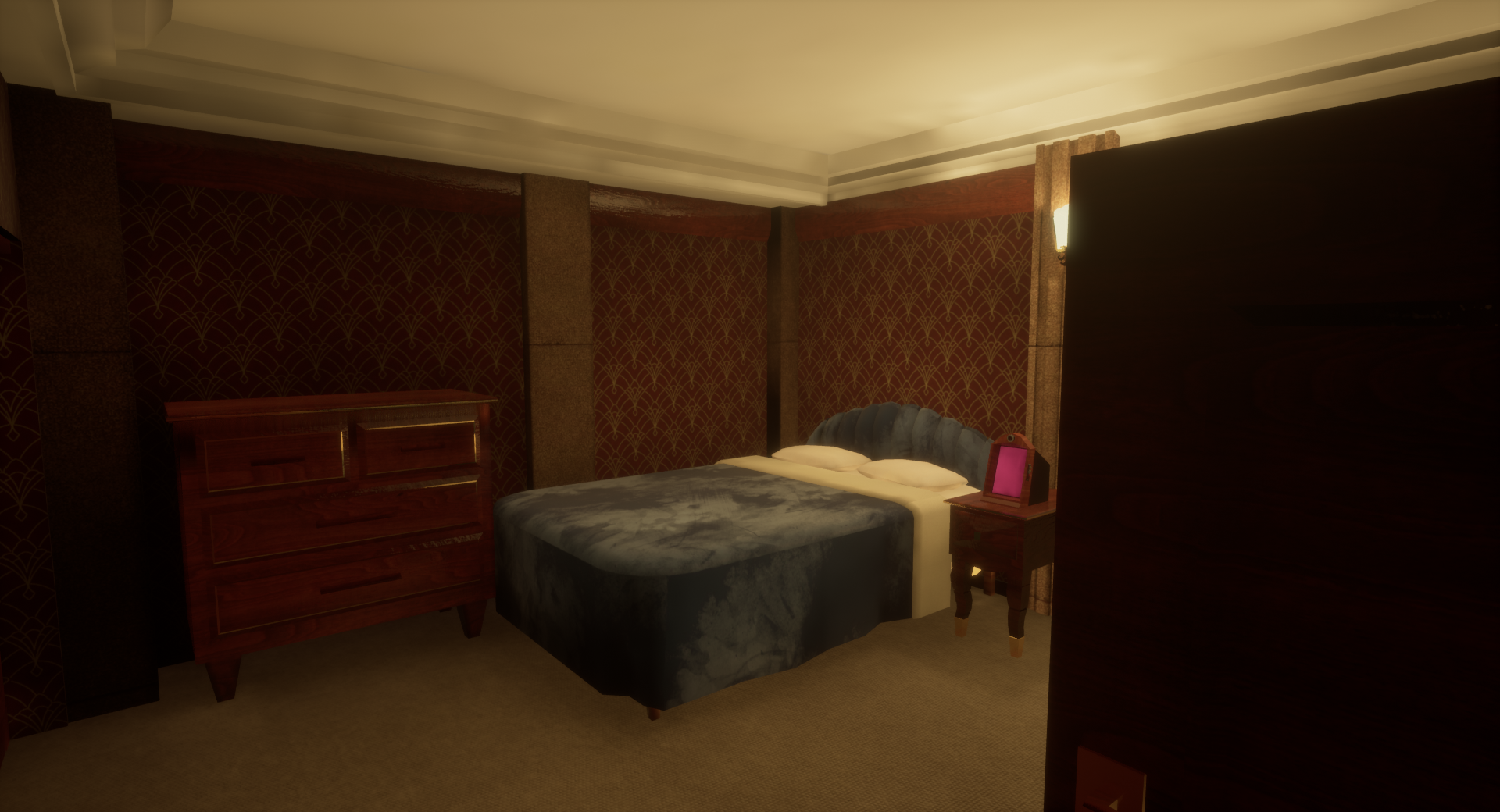 The purpose of going over the apartment again and adding clutter is to give it a lived in feel. No matter how tidy you might make your home, you will always have things that indicate you live there. Figurines, posters, antiques, and other stuff that you want with you. That is our next task.
The apartment also shows off some more of the Dead Heat worlds technology. A blend of modern and advanced technology mixed with classic design and style. Woodgrain being featured on widescreen 4K TVs and UnaPhone.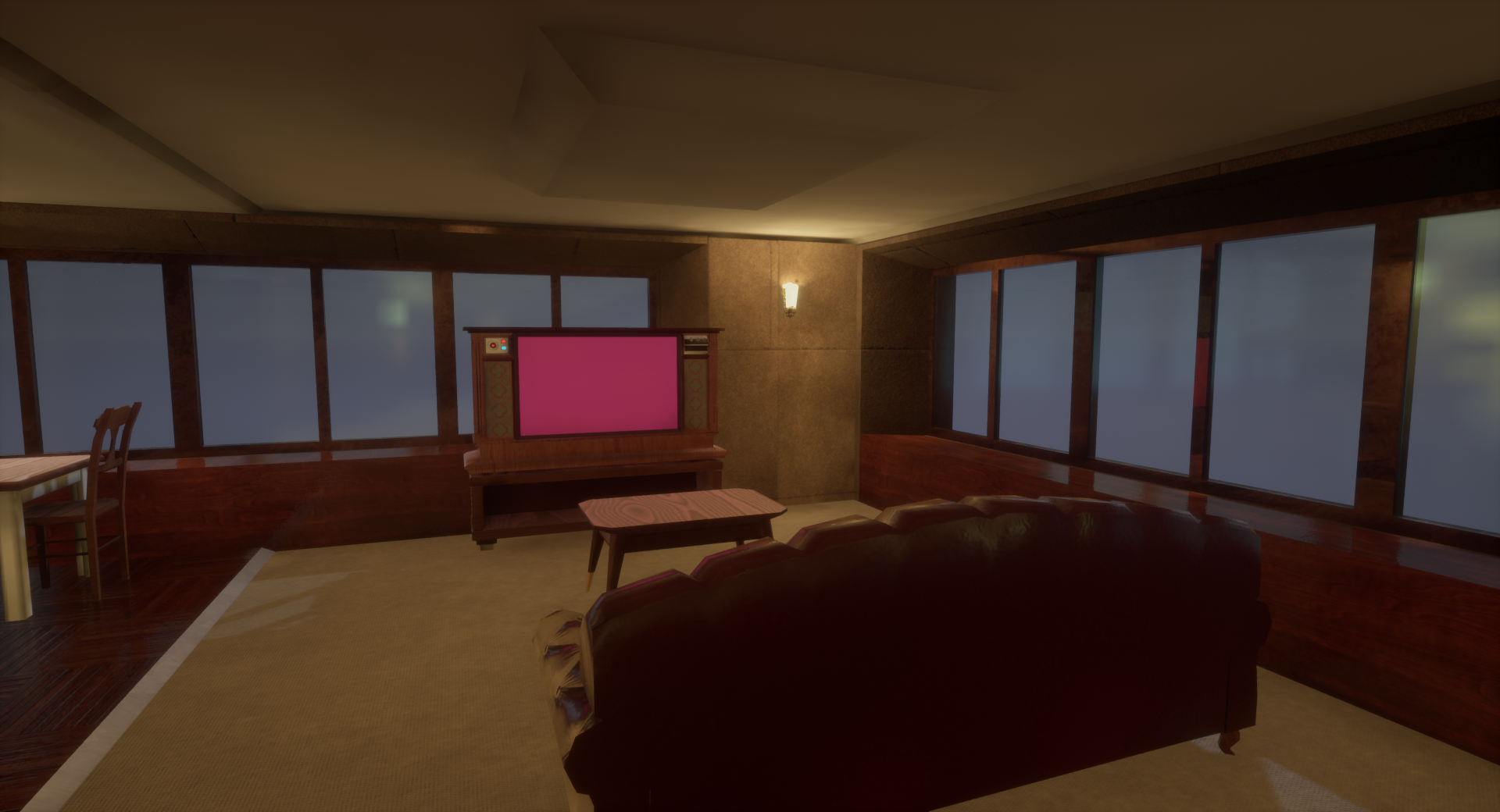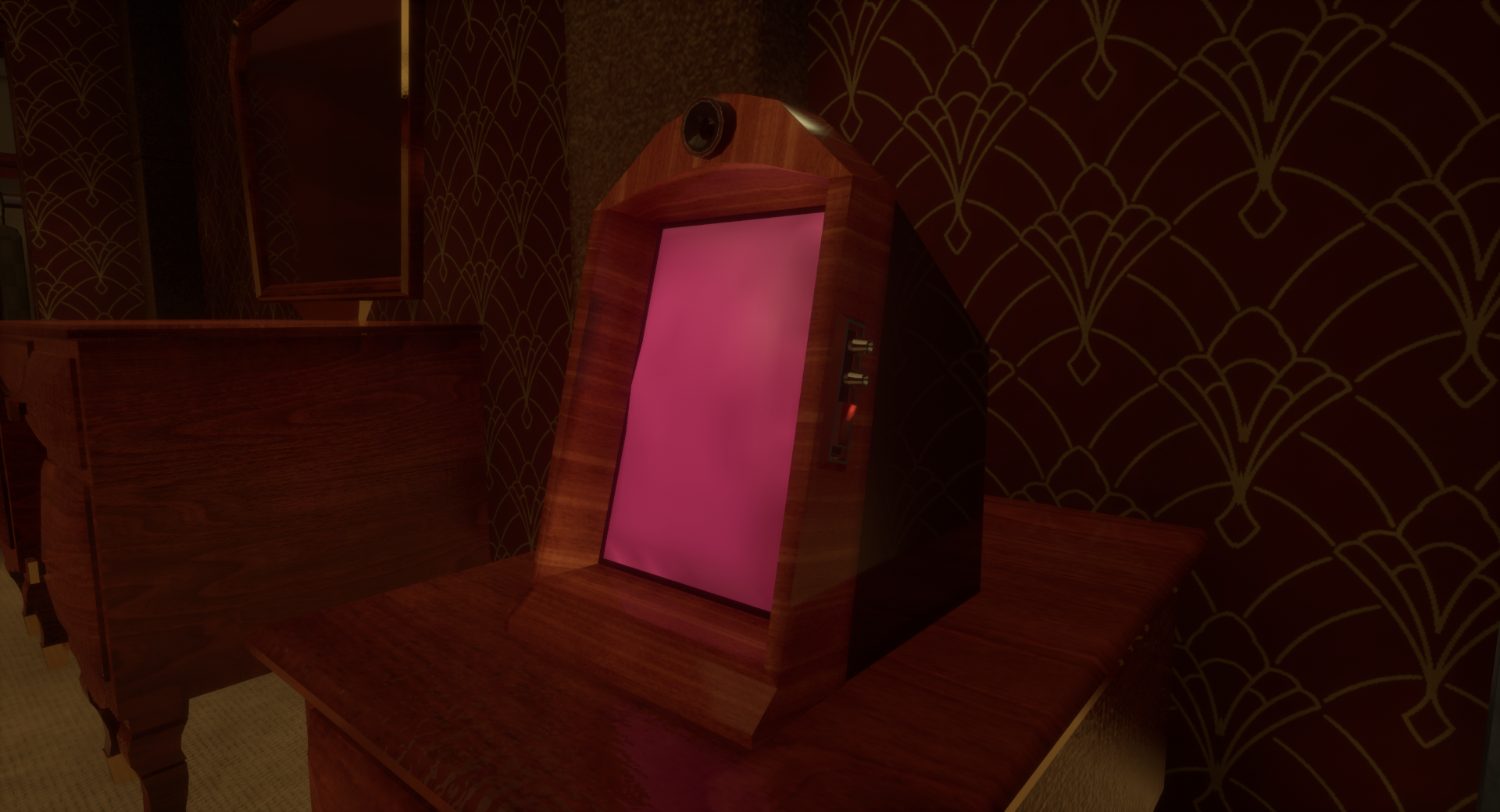 This is an UnaPhone. These curious devices do more that display CS Source errors, they work as a bedside video phone and computer able to access the DH worlds internet.
The technical side is still developing but we should have something to show next week. We are working hard on ensuring that all the mechanics work as well as we can possibly make them, refining the systems to a mirror sheen.

On the side of streaming, I should have more time to stream on twitch.tv/saxonsoftware in the coming week and leading up to Christmas. The aim is to now get the demo as ready as we possibly can before Christmas and see if we can try and get it into your hands very soon.
Recording sessions have almost concluded. Our voice actors have done a fantastic job with their lines and truly own their characters. I'm absolutely loving the work that is coming out of these sessions and I think you will love hearing them in the demo.
That's all we have for this week.
As always, updates are posted regularly on our Twitter and our Discord of the Dead: https://discord.gg/r8rQv6h
Please consider supporting us on Patreon, every little helps keep us going and will not be forgotten: https://www.patreon.com/DeadHeat
Thank you all for reading our devlog, we hope to see you again next week!